About Francine
My Goal Is To Become Your "Realtor For Life."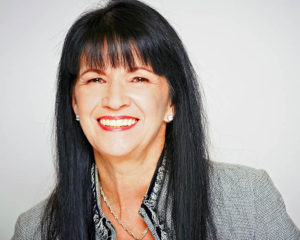 Being raised in Montreal, the most populous municipality in the Canadian province of Quebec, I was introduced at an early age to historic buildings, architecture and a vast variety of cultures. Using my background in interior design, corporate administration, my love for architecture and my passion for beauty and organization, I nicely transitioned from being a businesswoman to a very well-balanced professional Realtor. With over 30 years of experience in the industry including customer service management, data research, project management, interior design and staging, in addition to my 10 years of experience as a realtor in the hot market of Seattle (2008/2018), I have a strong ability and the capacity to perform efficiently and accurately under pressure to meet critical deadlines. I come to my real estate career with a proactive approach, a commitment to excellence, customer service and satisfaction, and I support the Code of Ethics that holds REALTORS® to a business discipline. I am highly resourceful and always use a high degree of creativity to help my clients reaching their goals whether it is to sell their property or to buy a home that suits their lifestyle. Each of my clients has unique wants and needs, and I love creating a custom marketing plan and strategy for each of them while embracing new technologies, social networks and available resources.
I listen to my clients' needs and work in that direction providing accurate, timely and honest real estate services. It's all about my clients and the time I devote to them. Success comes from caring about people and listening to them, therefore, I want to understand what my clients are looking for so that I know best how to customize a home search or a marketing plan just for them, buyers or sellers. My goal is to help make their real estate transaction stress free by frequent communication, full disclosure and great services. Through my skills as a negotiator, I diffuse chaos and conflict bringing parties together to negotiate successful outcomes. Selling or buying a property can be exciting, confusing, emotional, but also fun and interesting. I truly believe that my clients and I can be a team.
I represent residential properties and condos throughout the Las Cruces area with expertise in luxury homes and new construction. As a skilled professional real estate broker, it is my responsibility to achieve a successful real estate transaction for my clients whether they are first-time buyers or seasoned sellers. For this, I provide guidance, counsel and knowledge to all my clients, and always strive to understand the "Ins & Outs" of all different contracts including addendums, timelines, title searches, closing/escrow procedures and all other industries such as mortgage brokers, home inspectors, appraisers, animal and insect control, etc. with whom we work side by side.
As both a homeowner and a real estate broker, whether you are buying or selling a property, I am committed to putting all my energy and resources into helping make the process as simple and seamless as possible. I hope you will call me to help you with your next real estate transaction!
Professional Organizations and Education
Designation / Education: Certified Residential Specialist | Real Estate broker license | Certified Luxury Home Marketing Specialist | Certified New Home Specialist | Residential Construction Certified | Certified Pricing Strategy Advisor | e-PRO Designation | Certified Negotiation Expert | Accredited Staging Professional | Seniors Real Estate Specialist | Interior  Design | Bachelor in Linguistics | Master of Education (educational technology/curriculum and instruction) | Project Management & Marketing.
Council of Residential Specialists: I have been recognized by the Council of Residential Specialists and have earned their prestigious Certified Residential Specialist (CRS) designation. High standards of experience and education are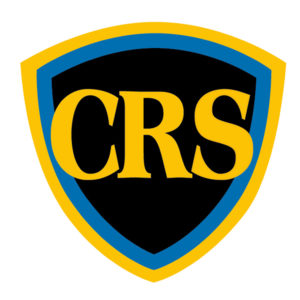 required to obtain this designation. It is claimed by only 4% of real estate agents nationwide. CRS's require advanced training and education and must meet stringent production and experience requirements to earn this coveted designation.
Las Cruces Association of Realtors & National Association of REALTORS® (NAR): 

I am a REALTOR® and accountable to a Code of Ethics. We adhere to a strict Standards of Practice. Not all real estate brokers are REALTORS®. REALTORS® are due-paying members of the National, State and Local Board of REALTORS®.
Read more about who is a Realtor®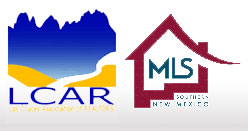 Las Cruces Association of Realtor / Southern New Mexico Multiple Listing Service (MLS): A multiple listing services is an organization of real estate professionals who agree to cooperate and compensate one another in order to better assist their clients with buying and selling real estate. Southern New Mexico Multiple Listing Service is a not-for-profit organization governed by our elected Board of Directors. They provide superior systems, products, and services for the technologically savvy real estate industry in New Mexico.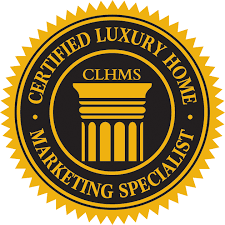 Certified Luxury Home Marketing Specialist (CLHMS): 
The Certified Luxury Home Marketing Specialist designation is recognized as the mark of accomplishment in luxury markets around the world. The CLHMS designation, owned and registered by The Institute for Luxury Home Marketing®, recognizes residential real estate professionals who have demonstrated their experience and proficiency in working with affluent buyers and/or sellers. The Institute only awards the recognition to professionals who have provided verified and notarized documentation of performance reflecting sales in the top 10% of their given market, and have successfully demonstrated their expertise in the luxury home and estate market. The Institute does not recognize any transactions less than $500,000 as luxury regardless of market performance or fluctuations.

Million Dollar Guild: Real Estate professionals who have earned admittance to The Institute's Million Dollar Guild® have a specific upper-tier market knowledge, understand the unique needs of affluent buyers and sellers, and are experts in their respective markets.
Certified New Home Specialist: 

Real estate professionals who represent builders, developers or new home buyers benefit from the additional training and education that come with being a Certified New Home Specialist.
Residential Construction Certified: 

Residential Construction Certified included in the CNHS training package delivers the Industry's most comprehensive Residential Construction Training. It is designed specifically for real estate professionals. It allows those certified to work professionally with buyers, sellers, appraisers, inspectors, lenders, designers, engineers and construction professionals.
e-PRO Designation: 

e-PRO® curriculum shows REALTORS® how to use the latest social media technologies such as Facebook and Twitter to create an online presence to reaching today's hyper-connected consumers, and how to take advantage of rich media and e-office strategies to run our business more efficiently. With an e-PRO®, we discover how to use the most advanced real estate technology to provide exceptional services and take the lead in our market.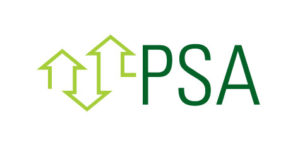 Pricing Strategies / Mastering the CMA certification is the nuts and bolts of a comparative market analysis (CMA), including its purpose, key principles of valuation that impact these analyses and important valuation terminology. Brokers understand the purpose of appraisals, how they differ from CMAs and the scope of the appraiser's role. This certification helps real estate professionals to effectively address client concerns about pricing, choose appropriate comparable, prepare and present a superior CMA, and generate ideas for working constructively with appraisers.
Certified Negotiation Expert (CNE): 

A real estate broker who carries the CNE designation has been trained in professional negotiation skills, and advanced negotiation techniques and approaches. A CNE knows how to use leading-edge negotiation practices and techniques for your benefit and how to achieve the best results for you. This training enables me to better help achieve your goals and handle your real estate negotiations with skills and excellence.
Accredited Staging Professional: 

Savvy home sellers and real estate brokers understand that in order to get offers and top dollar for their listings in the least amount of time, they need to professionally Stage® with an Accredited Staging Professional (ASP®); and I am an Accredited Staging Professional. As an ASP, I am unique in my field because I can offer my clients advice and help in staging their home to receive maximum value, more traffic, less time on the market and pride in ownership.
Seniors Real Estate Specialist: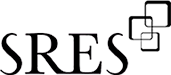 SRES® designees are certified Seniors Real Estate Specialists who understand the financial and emotional challenges senior clients face. They not only can create a customized approach to market and sell your property, they also can work with you to explore your housing options to ensure that your next home best serves your current and future needs. An SRES® is experienced and knowledgeable in meeting your specific needs.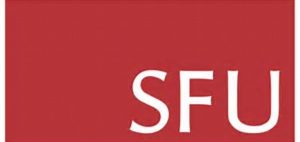 Bachelor in Linguistics (Simon Fraser University), SFU
Master of Education, SFU (educational technology/curriculum and instruction)
Project Management & Marketing, SFU
Francine Schneider