Strategic Home Shopping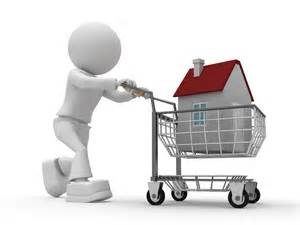 Buying a home has been compared to falling in love – with similar risks and rewards. It is very easy to become charmed and infatuated with a house. However, it is smart to buy with not only your heart but your head as well. Here are my tips for strategic home shopping:
Know What You Are Looking For in a Home!
Having a list of your criteria and priorities will be your assurance that you choose the right home. It should be a house that fits your personality, your everyday living needs and your future goals. For example, do you entertain frequently? You might need a party/recreation room, maybe extra bathrooms. Will you be starting a family or adding to your family? Will an elder family member or teenagers be living with you? Your selection should be able to accommodate such possibilities. Lastly, think about the personality you want in your new home. Should it be an open floor plan, airy and casual? Or more formal, classic and manicured? Ideally, it should reflect YOU.
Old house? New house? Fixer-upper? Older houses have a great charm with design flourishes of the period and greenery that has filled in over the years. However, they may require more work than you are willing to handle. New houses (or new construction) offer the latest energy-efficient, design features, smart home technology and perhaps an appealing warranty. Fixers can dramatically increase in worth; however, if you are buying a fixer-upper, make sure you understand the extent of the fixing that needs to be done before you commit and sign the purchase and sale agreement.
Know Where You Would Like To Live
Finding the right neighborhood that fits your personality or lifestyle is important. Consider commute times, time to get to kids' schools and activities – not just now but in the future as well. I have knowledge of the Las Cruces and Mesilla neighborhoods in the Dona Ana County area and will be happy to guide you through them. Some people purchase neighborhoods and school districts rather than houses. Let your instincts or your needs be your guide.
Home Viewing Strategy
Bring a pen, notebook, tablet! Write down your observations for every home you view, and don't be afraid to take pictures so you can remember certain features later. An unusual chandelier or hot tub with a gazebo or unusual colors are all features that stand out and will help you remember each unique home you have visited. These notes will help you remember what you have seen, and what you liked and did not like.
I encourage you to ask questions. The more you know the better you will feel about your eventual decision. And please, don't worry if I don't know the answer to something right away. I will always get back to you with the information.