Preparing Your Home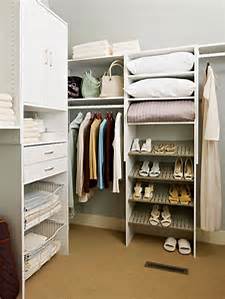 Preparing your home for sale is paramount to successfully finding a buyer. Most of the time, it is after a buyer has searched the internet that he/she contacts a broker to see the home. They want to see lots of photos online as well as a virtual tour. For this reason alone, I provide professional photography, a walk-through virtual tour and pertinent information for all buyers to see in order to help them reach a decision. It also is very important to stage your home for the sales value of your home, shortens the amount of time on the market, and widens the buyer pool. I will help you prepare and stage your home for the market. I can give your home a fresh new look by utilizing items you already have using my background in interior design, my love for architecture and my passion for beauty and organization. This is critical before putting pictures on the Multiple Listing Services (MLS) or showing your home to prospect buyers. Remember, "Clutter eats equity".
You only get one opportunity to make a good impression and you want to make it count. By following these guidelines, you will enhance the attractiveness of your home and reduce the time it takes to generate serious offers.
Professional Photographs: Showing off your home with the right lighting from the proper angles with the correct lens is critical to your success. Absolutely critical! Gone are the days when brokers point and shoot with their own phone or small cameras. I will provide the best professional photography for a maximum appeal, and capture your home at its best. Your home will truly stand out against the competition.
Virtual Tours: I will provide a virtual tour and 3-d plan of your home, and market this feature to prospective buyers. With more and more buyers shopping online, it is imperative to your success.
Click HERE to see an example of my virtual tour.
First Impression: How your property appears from the outside is important. To made a good first impression on a buyer (or broker), a clean driveway with a beautiful xeriscape landscaping design with a lot of detail and elements that are unmistakably southwest will work wonders. Do a critical inspection of the exterior of your property paying special attention to the condition of your windows, shutters, screens and gutters (if applicable). One of the first thing a buyer will notice is the need for painting. If your home looks like it needs painting, many buyers will form an unfavorable impression of the general condition of the property. Elsewhere, little things count: make sure the front door is spotless, including the doorknob, and that the windows gleam.
Cleanliness Counts: Once inside your home, one of the key factor that influences buyers is cleanliness. Do a room-by-room cleaning and don't forget any out of sight areas because that is often where a discriminating buyer will look first. The state of the carpets can also be a determining factor. At the very lease, have your carpets cleaned, and if they are worn, it is wise to replace them or remove them if there are tiles underneath.
Pull Together: Get all members of your household to pull together when it comes to getting and keeping your home ready for viewing. By getting everyone into the habit of spending a few minutes tidying up the place every morning for an afternoon showing, you considerably improve your chances to find an interested buyer. Never leave the house with unmade beds or dishes in the sink. Clothing should be picked up or in the laundry. A couple of lights should be on and the radio tuned to a soft music station. You are inviting people into your home who hopefully will want to make it their own. Experience shows that taking the time for advance preparation of your home provides a marketing "edge", and results in shorter market time while assuring the highest return.
Before Buyers Come To Your Home:
Turn on all inside lights, even during the day
At night, turn on outside lights
Turn on soft music
Keep the heat at 68/70 degrees
Keep pets in a separate area and change the litter box often
Put money and other valuables away and out of sight
Keep curtains and blinds open
Open all doors, except closet and cupboard
Make sure your home is comfortable in the summer months and warm during winter months
When a Broker Shows Your Home:
Consider leaving your home during showings as buyers stay longer when you are gone
If you cannot leave during the appointment and have children, group them around the television with the volume on low or in a separate designated area
If you must stay home, do not precede or follow the buyer or broker through your home, and let the buyer's broker show and sell your home