Services for Builders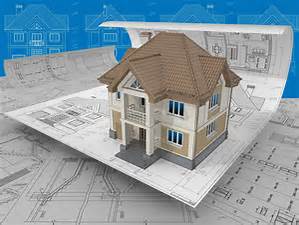 If you are a builder, you understand the importance of having a partner who can effectively market your homes and bring you qualified buyers. I have over 30 years of experience in customer service, marketing, project management and interior design, and I would be pleased to apply those skills to polishing and marketing your new home project. I also am a Certified New Home Specialist (CNHS) and a Residential Construction Certified (RCC). Both courses are approved by the Council of Residential Specialists.

Certified New Home Specialist: This is the real estate's most respected new home sales training. It is guaranteed to increase our knowledge, confidence, professionalism and success working with builders, developers and new home buyers. Real estate professionals who represent builders, developers or new home buyers definitely benefit from this training and education.

Residential Construction Certified: This is the industry's most comprehensive residential construction training. It allows us to work more professionally with buyers, sellers, appraisers, inspectors, lenders, designers, engineers and construction professionals. It helps us understand the evolution in sales and marketing of new homes, the new homes trends, the construction scheduling flow chart, the builder's responsibilities, and risks and perspective (i.e.: motivations, goals, concerns, abilities, etc.). It also helps us understand marketing and sales management, construction financing, the builder's pre-construction planning checklist, the building site evaluation, the construction specifications, the builder agreement and how to follow up with prospects.
These two certifications helped me understand the opportunities in new home sales and its evolution, the critical part demonstration, the financial component for new construction, the standard final inspection report, the walk-through system and the quality after sale service. My focus is on marketing, buyer's needs, and excellent services and teamwork.

Association of Professional Stager (ASP): I am a home staging professional preparing homes for sale so that they appeal to the most amount of buyers. Therefore, I can help you make your homes look spectacular – that is my standard practice.
What I Learned – And Can Bring To Builders:
The "Marketing-Driven Approach"
Today's buyers and the new "American Dream"
Broker services most important to builders
The important elements of new home contracts
Construction financing options and considerations
Residential construction from the ground up including materials, methods, terminology and the step-by-step building process
Architectural design, blueprint reading, understanding site design and topography
Sales center design and demonstration techniques
The new home design process, and organizing buyers' design information
Benefits to Builders
I am very confidence in working with builders, developers, designers, appraisers, suppliers, inspectors and new home buyers
As a Certified New Home Specialist™, I am better positioned with the knowledge, strategies and organizational tools to show your homes to interested buyers
I have new information, techniques, strategies, and systems to be more efficient and effective in all areas of new construction
I am very organized
I have the knowledge and confidence to recognize infill building opportunities, do the market research and work with buyers
I positioned myself as a true residential real estate professional, trained to meet the needs of prospective buyers who are interested in new homes
Here Are Just A Few Marketing Services I Can Provide To You:
Provide staging advice and services with the goal to market your home or development to the widest number of qualified buyers
Provide professional photography including drone photography and video, property website, and listing syndication to dozens of online websites where buyers are searching for homes
Provide print marketing including direct mail to potential buyers and special feature cards throughout the home, highlighting those special built-in amenities that may not be evident to the naked eye
Provide a comprehensive marketing plan including print and online media as well as out-of-the-box solutions as needed
Provide you with weekly traffic and market reports as well as updates on other new construction competition in the area so that we can react as needed
If you are interested in learning how I can make your development stand out, give me a call or text me at 575.520.5039, email [email protected] or use the form below.
[contact-form][contact-field label='Name' type='name' required='1'/][contact-field label='Email' type='email' required='1'/][contact-field label='Phone' type='text' required='1'/][contact-field label='Comment' type='textarea' required='1'/][/contact-form]