Relocating to Las Cruces!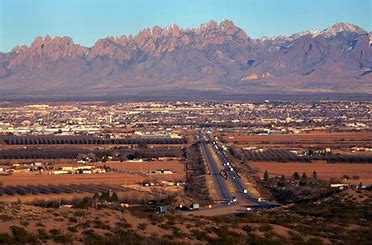 Are you relocating to Las Cruces? You probably have lots of questions and perhaps you don't know where to begin. This website is a great start. I will provide you with helpful information, and share all I know about this wonderful city in Southern New Mexico where year-round sunshine, incredible history, low-cost high quality of life, quality health care and interesting culture are all around.
Things You Must Know Before Moving to Las Cruces
Perhaps you are considering retirement, a new start for you and your family or you have been offered a new position at the New Mexico State University (NMSU). Las Cruces also called the "City of Crosses" is perhaps one of the best cities to live in while considering the Southwest. Las Cruces is ranked number 15 in TopRetirements.com and has been listed as the "Best Place to Retire" by several organizations for many reasons: low cost of living, active cultural life with its major university, and an unusual beautiful location." We have lots of outdoor activities, the perfect weather, education and agriculture, not to forget that the views are breathtaking and we have the most beautiful sunrises and sunsets with vibrant colors. Las Cruces is also the home of the Organ Mountains which was declared Desert Peaks National Monument on May 21, 2014. These mountains located above the Chihuahuan Desert floor to an elevation of 8,990 feet lie 10 miles (16 km) east of the city of Las Cruces, in Doña Ana County. They are 85 miles long North/South, and 42 miles West/East. You can read more about these majestic mountains HERE. Moreover, since there aren't many high buildings in Las Cruces, you can have a perfect view from almost anywhere you go. This beautiful valley has so much to offer – no wonder why we call New Mexico the "Land of Enchantment".
Life is Wonderful in Las Cruces!