The Finances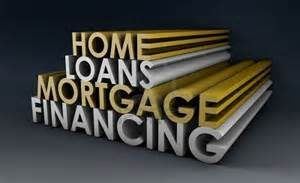 The key to successful home buying is first to meet with a lender, determine your budget for your home, and get pre-approved for that amount. This not only makes the home search more productive, it also allows you to be ready to make a solid offer when the right property comes on the market. Getting pre-approved means you have met with a lender, paid for a credit report, submitted pay stubs, W2's and bank statements to your lender in order to have your credit, income and employment verified. It can be done relatively quickly, ranging in time from a few hours to a day or two depending on circumstances. Your lender will then issue a letter of approval that your real estate broker must present to the seller with the offer verifying that you are an approved buyer. What this tells the seller is that you are not a financial risk to buy the house, putting you in a better or stronger negotiating position.
Here are some of the most frequently asked questions I get from buyers:
What If I Haven't Talked With A Lender?
I have a number of lenders that I would be happy to refer you to if you haven't chosen one yet. Having a lender with a great reputation for getting loans finalized and funded is one of the most important steps in creating a strong offer.
How Much Do I Need For A Down Payment?
Down payments can range from zero down to 99% down. Every individual is unique in their loan requirements. Your lender can advise you which program is best for you. Many first time home buyers put 0% to 5% down if they are getting a government-backed loan from VA or FHA. This will require the buyer to purchase private mortgage insurance (PMI), adding to your closing costs and monthly payments. Buyers putting 20% or more down will not be required to purchase PMI.
Do I really need to get pre-approved? Why can't I just make an offer and then have the details decided later? Isn't that what the pending to close period is for?
A pre-approval letter is assurance for the seller that the buyer has the capacity to execute any contract they enter and will more than likely complete the transaction. It also allows your real estate broker to know that you are a qualified buyer, and what price homes to be searching out for you. Keep in mind that most sellers will not entertain an offer without a pre-approval letter.
What Will My Closing Costs Be?
Closing costs are expenses associated with the transfer of property ownership. As a rule of thumb, these costs can range roughly from about 1.5 to 3% of the cost of the home. In our area, these can include lender fees (points), escrow fees, appraisal, recording fees and title insurance. However, if you are a cash buyer, the closing cost will be minimal.
Additional costs that buyers should budget for are (See Who Pays For What):
Building inspection to evaluate the home's soundness and additional inspections (such as pest, roof, engineer, siding, etc.) as needed.
Moving expenses such as moving van, cleaning supplies, etc.
Costs to turn on utilities, fill up propane or oil tanks if needed, etc.
Don't hesitate to discuss these costs and any concerns you have with your lender or me. We want to make sure you have enough for your down payment as well as these other expenses.
What Should I Budget For My Monthly Payment?
This is a great discussion to have with the lender. Your monthly payment will vary depending on the amount of your loan, percent of equity you have in the home, your down payment, property taxes, homeowners' insurance, and interest rate. The lender will verify that your income will be able to cover these expenses, however, you should also make sure that you are comfortable with the monthly payment. Sometime the maximum loan amount a lender qualifies a buyer for is not what the buyer is comfortable with in terms of a monthly payment. Therefore, don't be afraid to ask questions, know what your maximum amount you want to spend per month is and choose what is best for you and your family.