Sellers
I Am The Resource You Always Wanted!
No two houses are the same. So it only stands to reason that there should be individual marketing plans based on not only the house itself, but also based on the market conditions and timing. Almost all brokers have a generic marketing plan they use over and over for every listing, however, I find that a customized marketing plan based on your home and the market is the most effective way to sell it. Here is what you can expect when you work with me:
Preparing Your Home: It has been proven that staging your home for sale increases the sales value of your home, shortens the amount of time on the market, and widens the buyers' pool. I will help you prepare and stage your home for the market and the potential buyers for your home. I can give your home a fresh new look by utilizing items you already have and using my background in interior design, my love for architecture and my passion for beauty and organization. This is critical before putting pictures on the MLS or showing your home. Remember my mantra: "Clutter eats equity".
Professional Photography and Video: Showing off your home with the right lighting, from the proper angles, with the correct lens is critical to your success. Absolutely critical! Gone are (or should be) the days when brokers point and shoot with their own phone or small cameras. I will provide you with the best professional photography for maximum appeal. I also provide a walk-through movie with pertinent information which will be posted to different real estate websites.
Print Marketing: From custom signage to custom-designed flyers as well as special feature cards that point out your home's best features, I have your home in print covered!
Online Marketing:  Internet exposure is paramount to successfully finding a buyer. According to the National Association of REALTORS, 92% of buyers are searching online.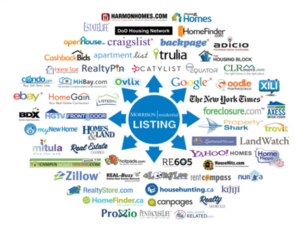 Our goal is to capture their attention with professional eye-catching photography, and to get your home listed on as many home search sites as possible. In fact, your listing will be syndicated to all the major search engines, including but not limited to:
Remax.com
Las Cruces NMAR Multiple Listing Service
Proxio.com
Realtor.com
My business Facebook page
Craigslist.com
Yahoo.com
Trulia.com
Zillow
Broker to Broker Marketing: Marketing your home to other real estate brokers who have potential buyers for a home like yours is another part of my strategy. I network with top buyers' real estate brokers, do a gala Brokers' Open event with lunch (when possible), and send flyers to other real estate brokerages.
Open Houses:  We will do as many public open houses as YOU want and I will work with you to develop an open house strategy that is perfect for your home.
Communication: Letting you know how your listing is doing is important. I reach out to brokers after each showing asking for their feedback (which I will provide to you), will monitor all sales and new listings in the neighborhood to provide you with a weekly update of the current market, and will provide you with analytics regarding online viewings.