My Mission Statement
Customer Service …It's not a cliché, it's a philosophy."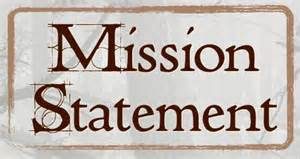 As a real estate professional, I subscribe to the highest ethical standard possible. I believe in always putting my client's best interests ahead of the transaction, not my personal interests, and continually educating myself to provide the most competent, knowledgeable and quality service to my clients. Through continuing education, training and hard work, I empower my client(s) with the knowledge and understanding necessary to make wise decisions.
When it's possible, I work by referral only which allows me to select the number of clients I work with at any given time. This enables me to provide the time, resources and level of service that meet or exceed my clients' needs and expectations. I am committed to providing such a high caliber of service that you will want to enthusiastically refer me to your friends, relatives and co-workers.
I promise to blend my experience, expertise and knowledge with modern tools and the reputation and standing of RE/MAX Real Estate to ensure that my clients receive superior customer services, a competitive edge in today's market, and the highest level of personal integrity in all of their real estate transactions while maintaining a balanced life.
I will work on your behalf, and be your trusted advisor by your side!