Showing Your Home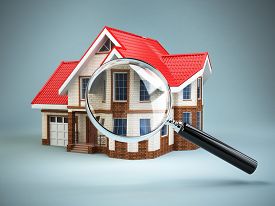 Scheduling (If not vacant): Coordination is the key. Before showing or previewing your home, a buyer's broker will contact you to schedule an appointment. You will then be notified of the timing, and the appointment will be confirmed. If you cannot be reached, the calling broker will leave a message and wait for your approval before showing your home unless stated otherwise on the MLS.
Timing: Ordinarily, you will get plenty of notice about an appointment request. Some buyers, however, may ask to see your property as soon as possible. In such cases, a showing could take place within an hour or so. If a buyer requests a change to the timing of a scheduled showing, you will be given as much notice as possible.
Special Instructions: Any special instructions you may have given to me such as information on pets, parking or security, will be added to the NMAR MLS listing form and thoroughly explained to the brokers who are planning to show your home.
The Showing: Whether you are at home or not during a showing, the buyer's broker will always use the lockbox to gain entry. This keeps a complete record of the visit and put your mind at ease. If you are at home, you may greet them, ask the real estate broker to use the lockbox with his/her device, get the broker's business card and then allow them in the house. It is the only way we can control all showings and keep a complete record of all visitors.
Pets: As much as we love our furry friends, it is important to remember that not everyone does and some people even have severe allergies. We don't want anything to distract the potential buyers. If it is possible to remove pets from the premises, please do so for the scheduled showing.
Privacy: The fewer people around during a showing the better. It is a good practice to let the buyer roam freely and discuss the property with his/her broker without interruption. A properly briefed broker will know the buyer's needs and will be able to point out the features that meet their requirements.
Broker Previews: Occasionally, brokers may schedule an appointment to view your home without clients. By familiarizing themselves with what is on the market they will be an excellent referral for their buyers. You do not have to leave your home if you know that the real estate broker is only previewing, and can show them around and point out special features or upgrades.