Picacho, New Mexico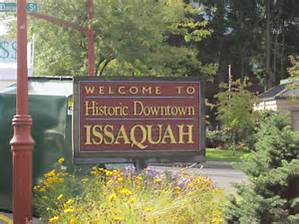 Some towns seem like a song with a single note. They are winding suburbs, or busy metropolitan areas, or private mountain communities. Issaquah, however, offers a symphony of choices in its several distinct neighborhoods. From the charming downtown full of foodies, cutting-edge artists and performers residing in original, reclaimed and reproduction historic buildings, to the forested housing developments in the Issaquah Alps that share space with a zoo, hiking and biking trails and outdoor recreation, to the master planned golf communities, Issaquah has many options to please any potential homeowner.
Your dance card can be as full as you need it to be here. With art walks, concerts on the green, live theatrical performances, and the highlight of the year, Issaquah Salmon Days, interspersed with visits to the lively downtown or to Gilman Village retail shopping center, built from reclaimed mining and farm buildings, you can soak in all the art and culture your soul can hold. Your days in this active community can be filled with diverse and fulfilling pleasures. Be the conductor of your future in Issaquah and don't forget to visit Downtown Issaquah Association webpage for all-year-round activities. Visit Issaquah Info Page HERE!
Homes for Sale in Issaquah!
[idx-platinum-widget id="19096-43553″ ]