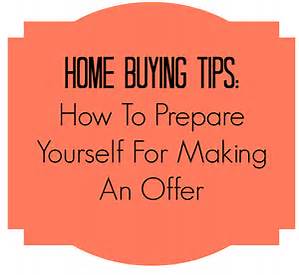 If this year is your year to buy a home, whether you are currently renting, need to sell a home first, or even just moving out of your parents' home, there are a number of activities you can do right now that will put you in a great position when you are ready to write an offer:
Clean up your credit. If you aren't ready to contact a lender just yet, the first step you can make is to check your credit report and note any areas of concern or issues you need to address. It is not usual for errors to pop up. For example, mistakes can happen with consumers with similar names. There may also be late payments, collections issues or other red flags that need to be addressed before you apply for a loan. The website: annualcreditreport.com allows consumers to check their credit report at the three big credit agencies: Equifax, TransUnion, and Experian once a year for free.
Check your debt balances. How much do you owe on your credit cards? Do you have any vehicle loans? Do you have any revolving credit card debt? Although a lender will review this with you to determine what you can afford, having your own awareness of your debt situation is a good plan.
Don't make any large purchases or close any credit accounts before talking to a lender. Even if you only owe $2,000 on your car loan and want to pay it off, I recommend talking about your debt reduction strategy with a lender first. Your lender may determine that a better plan for you is to use that $2,000 towards your down payment, closing costs, or replacing the carpet in your current home that you are selling.
Do prepare to sell anything you are ready to get rid of that has value. Perhaps you are planning on selling one of your cars because your new home is on a mass transit system and that is how you plan on getting to work. Perhaps you are downsizing and will be selling the pool table which is currently housed in the garage or the old buffet that is in the already crowded dining room. Not only will selling those items give you a little extra cash, in many instances, getting rid of these items will help your home show better.
Prepare your documents. When you meet with a lender, things may start to move quickly. Although the lender will probably give you a list of the documents they need, it is a good idea to gather what you can ahead of time, especially if you are starting to pack: Tax returns, bank statements, proof of assets such as 401Ks and other savings accounts, lien releases, documentation on any late bills or collections that you are working through on your collection report or any other financial documents that may pertain to you getting a loan should be collected and put somewhere where it is easy to find.
Buying a home is an exciting time! A little preparation now will help your transaction go as smoothly as possible. I can't wait to talk with you about your wants and needs! If you have any questions, give me a call or text me at 425.890.0865 or email  [email protected].